About Bob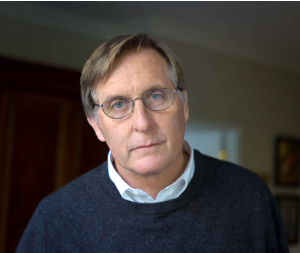 Bob Hansen was born and raised in Southern California in the 1950's.
He first got his hands wet in developer and fixer in 1970 and has been carrying a camera ever since.
Bob Hansen received a B.A. in Communications/Visual Arts from UC San Diego (1980) where he studied under Ben Lifson.
He went on to receive a M.A. in Journalism from the University of Missouri (1982).
Since then Bob has worked as a television news reporter in Columbia, Missouri, Ft. Myers, Florida, Louisville, Kentucky and San Diego, California.
Bob's work has also been heard on National Public Radio.
In San Diego, "Consumer Bob" has appeared on television for nearly 24 years.
Bob's influences include Gary Winogrand, Walker Evans, Lee Friedlander, Henry Wessel and David Wing.
In 1979, David invited Bob to shoot the southwest as part of his National Endowments to the Arts grant. That trip included visits to photographers Robert Adams, Gary Winogrand, Lee Friedlander, Russell Lee and Geoff Winningham.
Bob's recent work includes a series of "portraits" of homes built in the 1950's from Las Vegas to Los Angeles.
This work celebrates the living space that defines southern California and beyond, sidewalk portraits of survival, beauty and balance.